Product Description
Synthetic fragrances have many varieties, large output and low cost, which make up for the shortage of natural fragrances and increase the source of aromatic substances. However, synthetic fragrances are single fragrances, and their aroma is relatively simple, so they cannot be directly used in fragrances.

Musk ambrette
The other name of musk ambrette 83-66-9 is 2,6-dinitro-3-methoxy-4-tert-butyltoluene.The boiling point is 83.5-86. It is used for the preparation of many flavor, and is used as a fixative.It is a kind of artificial musk,on nitro musk fragrance is best one. It is also commonly used one of the nitro musk. Applicable to all kind of daily flavor.
Specifications
| | |
| --- | --- |
| Appearance | light yellow big lump |
| MF | C12H16O5N2 |
| Type | Synthetic Flavor & Fragrance |
| Odour | with a strong musk aromas with floral aroma style |
| Melting point | 84.5-85.1 |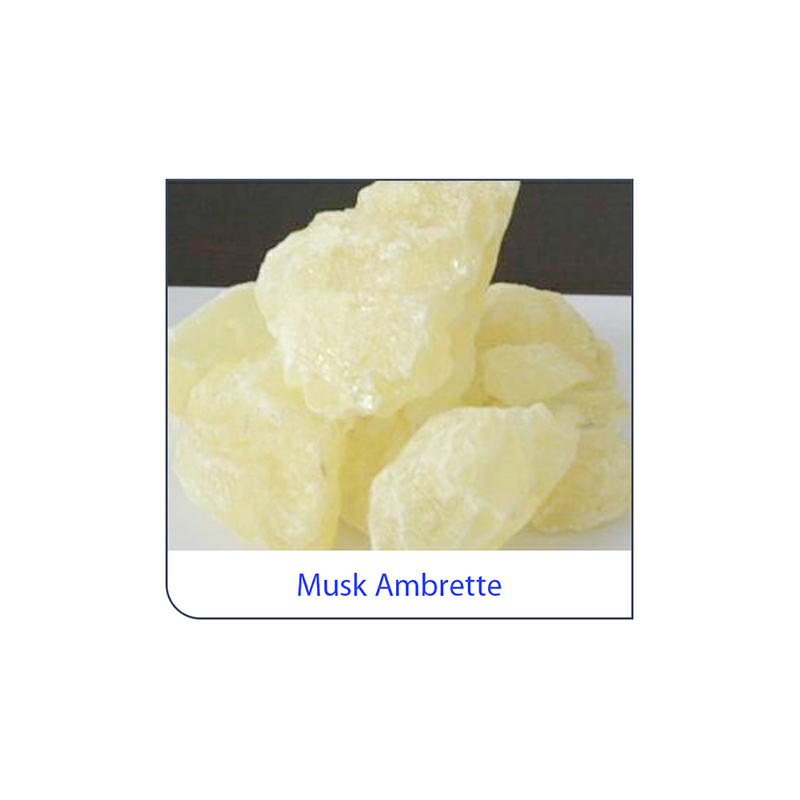 1. Q: Do you supply free samples? How can we get samples from you?
A: Yes.We can
2.Q: What payment terms do you accept?
A:L/C, T/T, DP.West Union,Paypal
3.Q: Do you accept third party inspection?
A: Yes.we do
4.Q: Where do you load the goods?
A:China main port.
5.Q: What types of containers are used to package products from your company?
A:20'FCL,40`FCL or as customer requirement.